As noted in the previous entry, beginning March 18, Khôra will be staging new "impositions" during a two week stint throughout Europe, both solo and as a member of Picastro. Please see the poster below for the full list of cities and dates and visit the Events section above to see which of those shows Khôra will be opening.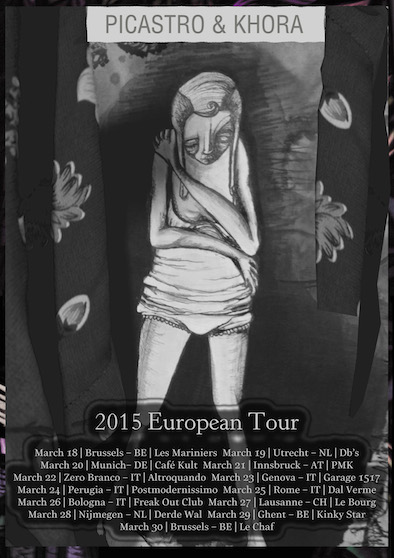 Also worthy of mention — for the interested who cannot attend Khôra's March 14 performance at The Music Gallery, the concert will be broadcast on 89.5 CIUT at 8pm. Khôra will also appear on 105.5 CHRY's The Night Shift for a live session and interview midnight on April 10.
More performance dates and other information to circulate soon. Meantime, in case you missed it, click here to read a Wavelength interview with Khôra from last summer conducted by Mechanical Forest Sound.